British Gas owner Centrica expects warm weather hit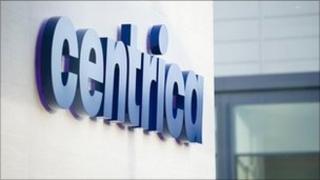 British Gas owner Centrica has warned that its 2011 profits will be "marginally lower" than current market expectations, as a result of the "unusually warm weather" in the UK.
Milder weather meant that in the first 10 months of 2011 residential demand for both gas and electricity fell.
Centrica added that UK wholesale gas costs were 26% higher than a year ago.
This had been a factor in making the British Gas residential business loss-making since April.
Energy consumption by businesses was also lower, hit by weak economic conditions.
Fewer customers
In August, British Gas increased its gas bills for domestic customers by an average of 18% and electricity bills by an average of 16%.
Centrica said that it had lost customers following the price increase, with the number of customer accounts now standing at 15.9 million, slightly lower than at the start of the year.
It added that the market for central heating installations in particular remained difficult, and the number of installations in the first 10 months had fallen 10% on last year.
Centrica said it still expected its full-year profit to rise, subject to weather conditions for the remainder of the year.
In 2010, the company reported pre-tax profits of £2.8bn and operating profits of £2.4bn.
Centrica said that given "the challenging commodity price and economic environment", it was undertaking a review to identify cost savings across the group.
On Wednesday, British Gas said it was cutting 850 jobs in an effort to reduce its overheads.