London Stock Exchange reports jump in profits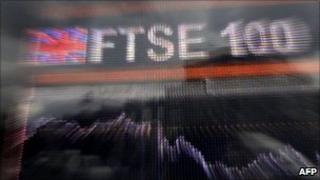 The London Stock Exchange (LSE) has reported a 79% increase in pre-tax profits over the six months to the end of September to £179.7m.
The exchange also confirmed that it remained in talks to buy European clearing house, LCH.Clearnet.
LSE said its results had been boosted by volatility in the Italian market which benefited its Italian clearing house division.
However, analysts warned that profits from this division may fall in future.
Italian profits
LSE said it remained "actively engaged" in discussions to buy clearing house LCH.Clearnet.
The LSE already owns Italian clearing house CC&G which it bought alongside the Italian stock exchange in 2007.
Clearing houses help to settle financial transactions between investors, including share sales.
The deals can help to ensure no single firm is out of pocket in the event of default and can benefit from the impact of financial uncertainty.
"High returns achieved in recent months have been elevated by both volatility in Italian markets and continuing low liquidity in the Italian interbank market with consequent high demand for cash from CC&G," LSE said in a statement.
However, analysts say that as the risk of some Italian trades rises - due to the country's debt crisis - the cost of carrying out these trades through clearing houses is also rising.
This may make it cheaper for banks to use services provided by the European Central Bank.
"The recent rise in Italian credit default swap spreads has led to the imposition of collateral 'haircuts' at LSE's clearing house, pushing up the cost of Italian repos and making the European Central Bank's facility comparatively more competitive," said Deutsche Bank analyst Chris Turner.