Vivendi profits boosted by video games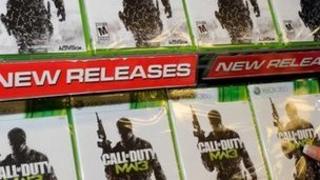 Vivendi, Europe's biggest telecom and entertainment group, has reported profits boosted by its games business and strong demand from Brazil.
Net profit was 2.5bn euros ($3.4bn; £2.1bn) for the first nine months of the year, up 13.8% on a year ago.
Earnings at Vivendi's games business Activision Blizzard grew 38.6% and the unit has raised its earnings outlook thanks to strong product launches.
Its latest Call of Duty game took $400m in its first 24 hours in the US and UK.
The game, Call of Duty: Modern Warfare 3, was launched last week so those sales figures have yet to feed into Vivendi's results.
Revenues at Vivendi's Brazilian business GVT grew 47.1% to 1.08bn euros for the first nine months compared to the same period in 2010.
Debt grows
The Paris based company has been on a spending spree which has left it with debt of 13.34bn euros compared to 8.07bn euros at the end of 2010.
The most significant acquisition was buying out Vodafone's stake in French telecom group SFR for 7.75bn euros in June.
The company said this was partially offset by selling the remaining interest in NBC Universal in January for 1.25bn euros.
Vivendi said it aimed to get its debt down to 13bn euros by the end of 2011.