Computer maker Dell warns Thai floods will hurt revenues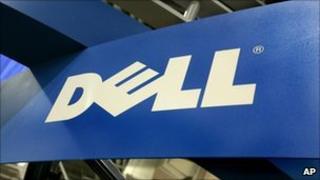 Dell has warned its revenues could be hit by a worldwide shortage of hard drives caused by the flooding in Thailand.
Thailand is a production hub for many global firms, and severe flooding has hurt a wide range of industries.
US-based Dell is the world's third-largest personal computer maker.
The earnings warning came as Dell announced revenues of $15.4bn (£9.7bn) and net profits of $893m (£564m) for the third quarter of 2011.
Shares in Dell fell by 2% in after-hours trading in New York, after the warning and after analysts said revenues had slightly missed expectations.
Brian Gladden, Dell's chief financial officer, told Reuters that the Thai floods may mean the company has to give priority to "higher-end customers and products".
He also warned that the company may have to raise computer prices after the flooding forced the closure of factories and pushed up the global cost of hard drives.
In recent years Dell has focused more on corporate needs and less on the home consumer, which is reflected in its latest results.
Its earnings from large corporations rose by 4% to $4.5bn compared to the same period last year, and revenue from consumers dropped by 6% to $2.8bn.