House prices falling outside London, says DCLG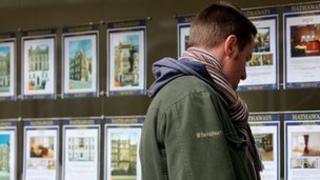 Average UK house prices fell by 0.7% in September, according to figures from the Department for Communities and Local Government (DCLG).
The fall took the average UK house price to £207,326. Prices were 1.4% lower from a year ago.
London was the only region where house prices had risen, with prices up by 2.8% in the year to September.
By contrast, the largest price falls were in Northern Ireland, where prices were down by 12%.
The DCLG figures chime with the results of other monthly house price surveys from organisations such as the Halifax and the Nationwide.
These have also shown that prices have changed little in the past year, in a market subdued by the continued rationing of mortgage funds by lenders.
Experts have explained that the resilience of house prices in the capital has been due to a combination of factors, including the relatively buoyant level of employment and the continued influence of rich foreigners who continue to view houses in London as a good investment.