HMRC staff give managers the thumbs down again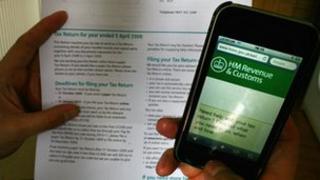 Staff at HM Revenue & Customs (HMRC) still have little faith in the abilities of their senior managers.
Its latest staff survey showed only 13% felt changes were usually for the better; only 15% felt change was well managed; and only 17% had confidence in the decisions of senior managers.
Although these results were better than last year, 20% of staff still wanted to leave immediately or in the next year.
The 38,416 staff who responded represented a 52% response rate.
"Since our last survey results there have been improvements that give rise to cautious optimism," said a Revenue spokeswoman.
"However, we know we still have a great deal to do to make HMRC a better place to work."
Overall, only 18% said they believed HMRC was well managed.
Revenue staff were particularly unhappy with their pay.
Only 25% agreed their pay reflected their performance
Only 24% were satisfied with their overall "benefits package"
Only 25% agreed their pay was reasonable when compared with people doing similar jobs in other organisations.
As a result, only 18% of the tax authority's staff said they would recommend it as a "great place to work".
In July, the chairman of HMRC had to make a public apology for his organisation's poor customer service after severe criticism from MPs on the Treasury Select Committee.
Their report had pinpointed a variety of problems that they said were undermining public confidence in HMRC's service.
Among them were chronic delays in getting tax offices to answer phone calls and in replying to letters from taxpayers.
A spokesman for the PCS trade union, which has 60,000 members in HMRC, said the department's staff survey had produced lower scores than in any other part of the civil service.
"Since the department was formed in 2005, around 30,000 jobs have gone and this has left those that remain feeling demoralised and without the proper resources to do the essential work they want to do," he said.
"When you consider the role HMRC plays in collecting the tax that funds other public services we all rely on, it's sad that so few staff say they have pride in their department and would recommend it as a good place to work."