MF Global liquidator cuts 1,000 jobs at the brokerage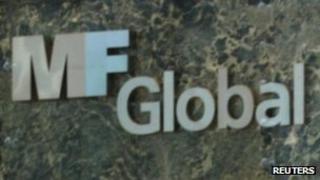 More than 1,000 staff in the brokerage arm of collapsed futures firm MF Global Holdings have been made redundant.
The trustee in charge of liquidating the assets, James Giddens, said up to 200 staff would then be rehired to help wind down the business.
"The termination of employees and closure of operations is a necessary part of the court-ordered liquidation," he said.
US regulators have begun an investigation into the collapse.
The brokerage, which bet heavily on European debt, was run by Jon Corzine - a Wall Street legend and former New Jersey governor.
The 1,066 job cuts come as Mr Giddens tries to identify and locate the brokerage's assets, including $600m (£373m) of customers' money.
Federal agencies, including the Commodity Futures Trading Commission, the Securities & Exchange Commission and the Department of Justice, are investigating MF Global's collapse.
They are looking into whether money from customer accounts may have been improperly mixed with the firm's funds.
Mr Corzine, chief executive of Goldman Sachs in the 1990s, resigned last week, saying he would not take his $9m severance package.