Online shoppers face tax demand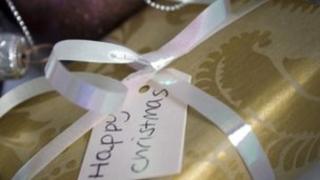 Online shoppers should be aware of a tax bill they may receive if they order Christmas gifts from outside the EU, the UK tax authority says.
Many shoppers could be caught out if they think they have a bargain but fail to factor in VAT and customs duty, HM Revenue and Customs (HMRC) has warned.
Any package valued at more than £15 bought over the internet from outside the EU faces a £15 VAT charge.
Customs duty might also be due for goods valued at more than £135.
If somebody receives a gift from outside the EU, import VAT will be charged if the package is valued at more than £40.
A package qualifies as a gift when it is sent from one private individual to another without any money changing hands, according to the tax authority.
"You do not want to be faced with unexpected extra charges, when you thought you had found a bargain," said Angela Shephard, of HMRC.