India faces fears for retirement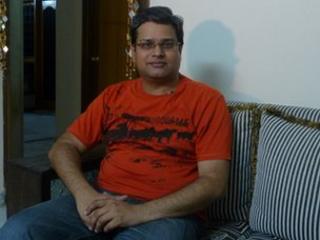 With shrinking families, little state support and inadequate retirement planning, many in Asia's urban middle classes are scared of being broke and alone in their old age. India is no exception.
"We have to look after each other," says Sulbha Jagtap, turning to smile at her husband Nitin. The Mumbai couple, both officer workers, are only in their early 40s but they are already nervous about their retirement.
They have teamed up with siblings to help support their own parents. But they realise changing times mean their only son Soham, now 14, may not be able to support them in the same traditional way. "He will have to go away from us," Sulbha says.
Once upon a time in most parts of Asia "retirement planning" simply meant having large families - ideally several sons to look after you in your dotage. But Sulbha's generation see retirement differently. Because their children may leave home and because they face high projected health costs, their biggest fear is how expensive it will be.
"Like most Indians in my age group, retirement is my big priority," says Hemant Kulkarni, a 37-year-old IT worker and father of two young children. He left a small town to study for his degree and now lives in a fashionable apartment block in Hyderabad, central India's exploding tech hub.
In many ways he is living the new middle class dream in the hi-tech city dubbed Cyberabad, emblematic of a rising Asia. But unlike his more rustic parents, who had state pensions, ancestral land and a large number of children, for him retirement is already a looming fear.
"My parents worked in government organisations and they provided pensions," he says. But despite the glamour of working in a shiny new IT park, his multinational company has no group pension plan - and he is already planning ahead.
In fact only a minority of Indians have formal pensions of any type - a situation replicated across Asia. There is very little public welfare for the elderly.
Employers often pay into payroll-based schemes like Provident Funds, in which employers match their payments. But so many Indians work in the informal sector that this kind of saving only helps a minority of the population.
That leaves the majority to fend for themselves when it comes to planning for retirement - but there are ways to make it easier, according to financial planners.
"Many options are available," says Surya Bhatia, an independent financial adviser in New Delhi. "A lot of insurance companies have now opened shops over here."
Banks and insurers offer a variety of savings options, from annuities to mutual funds, which help build up a pot of savings, or "corpus", for retirement.
"Typically about 10% of my savings goes towards creating a corpus for my retirement," says IT worker Hemant Kulkarni.
There is also a growing list of retirement-specific options, including the Indian government's "New Pension Scheme", which is managed by a range of fund management companies.
It pays out based on contributions and although only government employees get their own contribution "matched" it has also been open to non-state workers since 2009.
The bewildering new range of products and plans has brought with it another fear: how can you be sure what fund managers are doing with your money?
Rising health costs
"Transparency is still one thing which I think needs to come up over here," cautions financial adviser Surya Bhatia. "As an investor, be slightly wary about that, and choose the right thing for you."
But there is one financial product that he says everyone should get long before they retire. "Everyone needs to get health insurance done," he says.
He cautions that health policies often come with fine print - which needs to be checked. But he says that should not put people off getting insurance.
Health insurance is a relatively cheap way to solve one of the most frightening aspects of retirement - the high costs of deteriorating health, in a country where state-funded healthcare provision is thin.
Insurance is a much better and less stressful way to save for health costs than, say, extra money spent on property or shares because it will cover unexpectedly high costs or emergencies too.
The experts say that every Indian should buy a policy even if they get insurance from work. If you lose a job or retire, you may lose health cover - but it will be more expensive to get covered from scratch at a later stage in life.
Sulbha Jagtap and her husband have dealt with their fears. They have an insurance policy and they are already investing for their old age through mutual funds.
"Whatever is planned, we don't know if it will go through in that way or not," says Sulbha philosophically, while her nephew plays beside her, blissfully unaware of the plans being made by the generation above him.
"Until then, with whatever possible, we try and secure our future."
The opinions expressed are those of the contributors and not held by the BBC. The material is for general information only and does not constitute investment, tax, legal or any other form of advice. You should not rely on this information to make any investment decisions. Always obtain independent, professional advice for your own particular situation.