AstraZeneca shares drop after drug trial result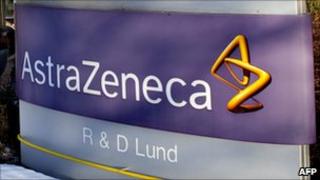 Shares in AstraZeneca have declined after an anti-depressant drug failed to perform as well as hoped.
The UK's second-largest drugmaker said the drug, known as TC-5214, was not as impressive as hoped in the first of four tests on its effectiveness.
The share price dropped 4.1% by midday.
AstraZeneca hopes that the drug will replace earnings from its existing anti-depressant, Seroquel, which will face competition from generic rivals as its patent expires next year.
Last month, the Anglo-Swedish company said that pre-tax profits were little changed at $3.08bn (£1.93bn) for the third quarter of 2011.
It blamed competition from generic producers, and government price interventions.