Australia's trade surplus shrinks due to dip in exports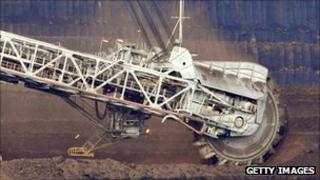 Australia has reported a weaker-than-expected trade surplus for September as exports fell due to slowing demand.
Shipments fell 3% from the previous month, while imports were down by 1%, resulting in a trade balance of 2.5bn Australia dollars ($2.6bn; £1.8bn).
The data comes amid concerns that a slowdown in the global economy may hurt demand for Australia's resources.
Earlier this month, Australia's central bank cut interest rates in a bid to boost growth.
"The data is an indication of the way the global economy is going," Jonathan Barratt of Commodity Broking told the BBC.
"I think you have to look at the fact there may be a further contraction in exports as there is likely to be a slowdown in the global economy," he added.