China's venture capitalists brace for global success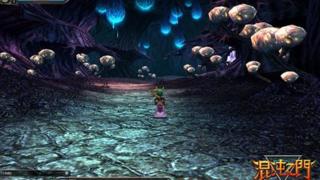 Chris Loo is a man who wants to turn everyone into time travellers and he reckons the Chinese can help him step into the future.
The co-founder of Singapore-based firm Time Voyager is developing an online time travel game. And while his game is pushing the scientific barriers in the virtual world, Mr Loo is challenging the norms of funding in the real one.
His company is one of the few outside China that has received funding from a Chinese venture capital firm.
China's Gobi Partners along with South Korea's East Gate Capital, invested $3.3m (£2.1m) in Mr Loo's business in July this year, a cash injection that has come just at the right time.
"The fund-raising has helped us stay ahead of our planned expansion," says Mr Loo as he explains that he is eyeing an entry into the US and European markets as early as next year.
"At the same time, it has helped us in the planning of our second title which will commence during the second half of next year," he adds, even as his first game is scheduled for release in the first quarter of 2012.
Domestic focus
Start-up companies in search of capital, seek funding from either traditional banks or from private investors. Venture capital, is one of the ways in which private investors provide liquidity for the launch, early development or expansion of business, in return for an equity stake.
China's economic expansion in the past few years has seen it become one the leading centres of the venture capital industry.
According to the latest figures published by Zero2IPO, a private equity and venture capital research institute in China, the first three quarters of 2011 saw $9.8bn worth of investments being made by Chinese venture capitalists.
That is a substantial jump from $5.4bn invested during the whole of 2010 and $2.7bn the year before.
However, while China's economy is starting to play an increasingly bigger global role, its venture capital sector is still largely focussed on the domestic market.
Industry players say their choice is being driven by a combination of factors.
"Banks in China do not really lend to early stage start-ups," Thomas Tsao, a partner at Gobi Ventures tells the BBC.
He explains that traditional banks in China require collateral security when lending to new businesses which is forcing such firms to look for alternate sources of funding.
"The small and medium enterprises don't have land or other physical assets, so the venture capitalists and private equity players are compensating the lack of funding there," adds Andre Loesekrug-Pietri of A Capital.
'Single unified market'
However, any investor, be it a traditional bank or a modern-day venture capital fund, is looking for returns and profit at the end of the day.
This is where China is becoming an even more attractive destination.
It is one of the biggest and fastest-growing consumer markets in the world. At the same time, with more than 500 million users, China has become the world's biggest internet market and is expanding even further.
Analysts say the combination of these two is lethal.
"China has the same advantage that the United States had a decade ago. Any company can now access a single unified market and tap into a large customer base from day one," says Mr Tsao.
It is little surprise then, that funds have made a very healthy return on their investments.
According to Mr Pietri, between 2004-2006, the average internal rate of return for private equity funds in China was more than 25%, a number which in the developed countries was achieved only by the top quartile of funds.
'An ecosystem'
The biggest factor for the rapid growth of the sector though, has been the emergence of an entrepreneurial culture in the country.
"Venture and private equity funding is not just about finding an entrepreneur and giving him or her the money. It's about an ecosystem," Tony Nash, managing director of IHS Global Insight tells the BBC.
He explains that the success of people like Jack Ma, the founder of Alibaba, which runs some of China's biggest e-commerce websites and Robin Li, the co-founder of Baidu, China's biggest internet search engine, has provided a platform for others.
"One of the biggest victories that China has scored in the past eight years is building this culture of having role models who have carved out a niche," Mr Nash adds.
At the same time, analysts say that China is also benefiting from the fact that many of its successful entrepreneurs are not resting on their laurels.
"When I started investing in China, most people were first time entrepreneurs. Now I am finding guys who are onto their third and fourth companies. This will continue to be a magnate for growth," says Gobi Venture's Mr Tsao.
Global stage
Driven by their success back home, the Chinese entrepreneurs are becoming more confident of taking on the global stage and that is resulting in a change in the approach of the venture capitalists.
"As Chinese companies start becoming more international the venture capitalists will start focusing on the regional companies as well," says Mr Tsao.
"A lot of our Chinese portfolio companies are also looking to international markets, they want us to help them grow globally," he adds.
Back in Singapore, just like his uncluttered office, Time Voyager's Mr Loo has a very clear idea of how venture capitalists can help his company grow.
"They have so many other portfolio companies that we can interact with and find mutual synergies," he says.
"There are plenty of business opportunities that we can tap into."
With plenty of cash and experience, the Chinese venture capitalists have the potential to become the go-to-guys for global entrepreneurs in coming years.
The success of Mr Loo's time travel venture may well provide an insight into the whether or not that happens in the immediate future.