Anglo American in $5bn De Beers deal with Oppenheimers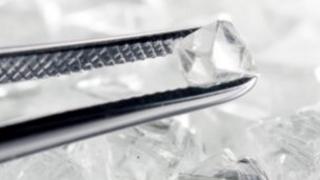 Anglo American is to take control of diamond company De Beers after agreeing a $5.1bn (£3.2bn) deal to buy the Oppenheimer family's 40% stake.
The deal raises Anglo's stake in the world's largest diamond distributor to 85%, with the remainder owned by the Botswana government.
The Oppenheimers have been in the diamond industry for about 100 years.
Nicky Oppenheimer, representing the family, said it was a "momentous and difficult decision" to sell the stake.
Cynthia Carroll, chief executive of Anglo, said: "This transaction is a unique opportunity for Anglo American to consolidate control of the world's leading diamond company, De Beers.
"Today's announcement marks our commitment to an industry with highly attractive long-term supply and demand fundamentals."
It has long been speculated that Anglo might increase its stake in De Beers, which vies with Russia's Alrosa for dominance in the diamond mining industry.
De Beers was founded in 1888 by Cecil Rhodes. Ernest Oppenheimer, who had earlier founded Anglo American, took control in 1927.
Nicky Oppenheimer said: "This has been a momentous and difficult decision as my family has been in the diamond industry for more than 100 years and part of De Beers for over 80 years.
"After careful and deliberate consideration of the offer, and what is in the best interests of the family, we unanimously agreed to accept Anglo American's offer."