Fraudulent leases costing small businesses thousands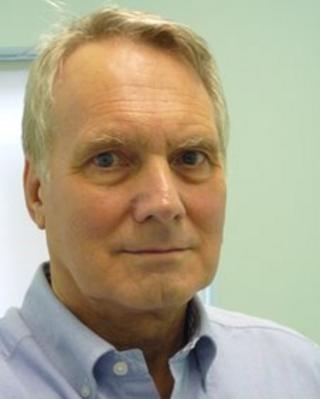 Small businesses which fell victim to criminal fraud are now being pursued for their debts by major banks and financial institutions, 5 Live Investigates has discovered.
Victims of leasing scams have been duped into taking out costly agreements which the leasing divisions of big banks and other financial institutions are insisting they honour.
Among the victims is Dr John Cormack, a GP from South Woodham Ferrers in Essex.
In 2008, he was visited by representatives of a company called BC Telecom who told him he needed to upgrade his surgery's phone system from analogue to digital.
Dr Cormack was told that the company was working on behalf of BT and that the cost of the new equipment would be refunded.
But BC Telecom was not working for BT and there was no need for the surgery to change its phones.
After Trading Standards was alerted to the scam, two perpetrators - Daniel Cullen and Daniel Buttle - were jailed for three years and 18 months respectively, and disqualified from becoming directors of companies for six years.
Dr Cormack hoped that would be the end of the matter, but despite the prosecutions, he is one of several BC Telecom customers who are still in dispute with leasing companies that have been assigned their contracts.
That is because the conmen had borrowed the cash to carry out the phone "upgrade" from investment company Siemens Financial Services and assigned the contract to them.
'Sleepless nights'
Dr Cormack's agreement with Siemens amounts to about £40,000.
He said that he and the other victims face serious financial hurdles over taking the case to court.
"[Siemens] had expensive lawyers and were making it clear that, if any of us went to court and lost, then not only would we end up paying the tens of thousands of pounds they claimed we owed them, but we'd also have to pay our legal expenses and we'd have to pay their legal expenses, and that would wipe out many small businesses," he told 5 live Investigates.
Siemens Financial Services has recently offered to settle Dr Cormack's case, but on the condition that he does not discuss it with third parties beyond what is already in the public domain.
But the GP says he is determined to speak out about his experience to warn others.
"Many of these victims have had sleepless nights. They thought their businesses were going to be taken away from them, they thought they would end up in court," he says.
"It's had a serious effect on the health and well-being of a lot of these people."
Siemens Financial Services said it was unable to discuss individual cases.
But a spokesperson said: "The process of specification and price charged for equipment and services is unique to each customer.
"Like any asset finance company, Siemens is not responsible for deciding the retail price at which any solution it finances is bought or sold - this is a matter for the vendor and customer but all finance agreements are entered into in good faith that the customer has agreed to the price with the vendor."
The hairdressing industry has also been beset by problems with leasing agreements.
In 2008 Carrie Rutter, a hairdresser from Darlington, was approached by a company called Lifestyle TV, which was selling mirrors with in-built TV screens designed to show adverts for local businesses.
Salons were told they would take a 20% cut from the advertising revenue, which would cover the costs of the equipment and could even earn them a profit.
But the adverts Carrie had been promised never materialised and Lifestyle TV went into liquidation.
Despite not having any adverts running in her salon, Carrie was still left with costly monthly payments to Lombard, which is a division of Royal Bank of Scotland, a bank 84%-owned by the government.
The original agreement Carrie thought was with Lifestyle TV had been assigned to Lombard, giving them ownership of the debt.
Lombard claimed the amount owed under the contract was £15,000 over three years.
Carrie felt conned, but says that initially the police were not interested, arguing that it was a civil rather than a criminal matter.
Eventually, the Forensic Science Service found conclusive evidence that the signature on her hire agreement with Lombard had been faked. It was copied from another signature she had given.
When presented with the evidence, Lombard eventually released Carrie from the agreement.
But she says it has not been easy seeking redress.
"They weren't interested that I was distressed, that I had a product that wasn't working, that I couldn't get in touch with Lifestyle TV," she says.
"They weren't interested in anything except that we had an agreement."
Lombard told 5 live: "We take fraud very seriously and continuously update our systems to protect customers. This is an isolated case that occurred three years ago and in fact this type of fraud is very rare."
Other salon owners, like James Whiffen from North London, though, are still paying thousands of pounds for agreements they say have delivered nothing like what they were promised.
His agreement is not with Lombard but with Bank of Scotland, now part of Lloyds Banking Group.
"The police didn't want to know. They just said it was a civil matter. It just seemed that every avenue everybody tried, we just hit a brick wall," he told 5 live.
"I've been behind on rent in the shop. It's made it very difficult."
Lloyds Banking Group told the BBC: "Our lease agreement in relation to this Lifestyle TV customer was totally separate from any other arrangement that existed between those parties."
"However, we do take this issue very seriously and will be carrying out a full review of the case."
The industry body, the Finance and Leasing Association, said: "We operate a conciliation procedure for customer complaints that cannot be resolved by members and we are able to assist most businesses who contact us.
"Customers who are not satisfied with our response have the option of taking their complaint to an independent mediation scheme. Any businesses who feel that our members have not followed our Business Finance Code are strongly encouraged to contact us."
As more cases come to light of businesses in dispute over their leases, it has led some victims like Dr Cormack to call for more regulation.
"I think certainly someone needs to look at the law here because people are riding a coach and horses through it," he says.
5 live Investigates is on BBC Radio 5 live on Sunday 6 November at 21:00 GMT, or you can listen again via the BBC iPlayer or the 5 live Investigates podcast. Email the programme: goldberg@bbc.co.uk.