Broker MF Global misused customer cash, says regulator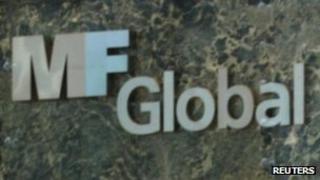 Troubled broker MF Global did not separate its customers' money from its own funds, according to its regulator.
By law, brokers have to keep their customers' money separate from other customers' money and from the company's own funds.
The statement came from the Commodity Futures Trading Commission and CME Group, which runs the Chicago Mercantile Exchange.
MF Global filed for Chapter 11 bankruptcy protection on Monday.
Chapter 11 postpones a US company's obligations to its creditors, giving it time to reorganise its debts or sell parts of the business.
"CME has determined MF Global is not in compliance with Commodity Futures Trading Commission [CFTC] and CME customer segregation requirements," CME chief executive Craig Donohue said.
"While we are unable to determine the precise scope of the firm's violation at this time, we are investigating the circumstances of the firm's failure."
The brokerage has 2,000 staff worldwide, including 600 in London.
It sought bankruptcy protection after revealing that it had a £4bn exposure to eurozone sovereign debt.
The CFTC told MF Global in September that it was over-valuing some of its European bonds and told the company to put up more cash.
After that, credit rating agencies downgraded MF Global's bonds to junk status, and trading partners made it put up more cash to guarantee its transactions.