Office of Fair Trading takes steps to shut Yes Loans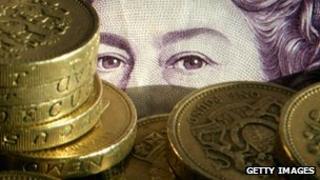 The Office of Fair Trading (OFT) is taking steps to close down a company which claims to process thousands of loan applications a week.
The BBC has received more than 1,000 complaints about Yes Loans Ltd of Cwmbran, south Wales, since 2004.
The OFT will not say why it is "minded to revoke" its licence. An independent OFT adjudicator will make the final decision, which is subject to appeal.
The company says it is committed to responding to the OFT's concerns.
Upfront fee
Yes Loans claims to process more than 50,000 personal loan applications a month. It says it offers unsecured loans of between £250 and £25,000, for an arrangement fee of, typically, £69.50.
On its website, the company says it can "help people find the right financial solution" even if you have a bad credit history or a county court judgment made against you, or if you owe money.
Yes Loans had requirements placed on its consumer credit licence in 2009, after an OFT investigation into its business practices.
The regulator said the company had to have a clear and timely refund practice, that staff in its call centres must stick to approved scripts, and that the company must make it clear to customers that it is a broker, not a direct lender.
"Commercial confidentiality"
But customers have continued to complain to the BBC. Furthermore, the Financial Ombudsman Service received 76 complaints about Yes Loans in the six months to June 2011, three quarters of which were upheld.
The common cause of complaint is that the customer has paid an upfront fee, generally in the belief that they have been accepted for a loan.
They are then disappointed to find that they are either not offered credit at all, or that they are offered it at a far higher rate than they had expected.
Some customers say they have then experienced difficulty getting a refund.
The BBC has asked Yes Loans which lenders it has a relationship with, but the company says it will not release that information on grounds of commercial confidentiality.
Adjudication
In a statement to the BBC, Yes Loans said:
"Every month Yes Loans receives and processes many thousands of new customer enquiries and personal loan applications. Our complaints rate is less than a quarter of one percent.
"Any complaint is regrettable, and we take all of them seriously, investigating them thoroughly and doing all we can to bring them to a satisfactory conclusion.
"We are very confident that the vast majority of our customers are happy with the service that we deliver to them."
It added that it was committed to responding to any concerns raised by the OFT and to working towards a solution.
An independent OFT adjudicator will now consider representations from Yes Loans. If the adjudicator were to decide its consumer credit licence should be revoked, the company could appeal and continue trading throughout the process.
The company is not in any way connected to Y3S Loans - formerly named Yes Loans and Mortgages - of Cardiff.
5 live Investigates is on Sunday 30 October at 21:00 BST on BBC Radio 5 live or listen again on the BBC iPlayer or by downloading the 5 live Investigates podcast. Email the programme: goldberg@bbc.co.uk