AstraZeneca's pre-tax profits stay flat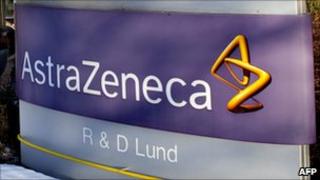 AstraZeneca reported pre-tax profits of $3.08bn (£1.93bn) for the third quarter of 2011, which were unchanged from the same period last year.
The Anglo-Swedish company, which is the UK's second-largest drug maker, blamed competition from generic producers and government price interventions.
Its net profit more than doubled to $3.48bn, but the sale of Astra Tech accounted for $1.5bn of this.
The company's shares fell slightly in London on the news.
Litigation
The firm's top-performing product was the cholesterol treatment Crestor, which saw sales rise 14% to $1.66bn.
AstraZeneca is facing a US federal court appeal by generic drug producers attempting to produce copycat versions of Crestor.
The patent for a rival drug called Lipitor made by Pfizer expires in the fourth quarter of 2011, putting further pressure on AstraZeneca's product.
AstraZeneca has seen 7% growth in its revenues from emerging markets, which is down from last year's 10% rise.
The firm's rivals in the market have reported strong results.
Germany's Bayer more than doubled its profits before interest and tax (EBIT) in the third quarter to $1.5bn, while pre-tax profits at GlaxoSmithKline rose to $3.04bn in the same period.