Packaged bank accounts face FSA action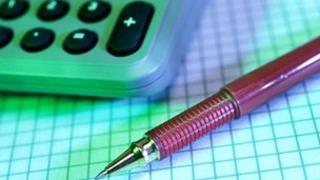 Customers will be assessed to see if they are eligible for the insurance element of packaged bank accounts before any sale, under planned rules.
Packaged accounts usually charge a monthly fee for added benefits such as insurance or ticket discounts bundled with a standard current account.
The Financial Services Authority (FSA) says one in five UK adults has such an account.
But it says some consumers are being sold accounts that they may not need.
Bundles
The sale of packaged accounts by banks and building societies has been a source of concern for the regulator for some time. It wants to ensure they do not become the latest case of widespread mis-selling, following the payment protection insurance (PPI) and overdraft charges sagas.
The most common added benefits on these accounts are commission-free foreign currency, travel insurance, preferential overdraft deals, mobile phone insurance and breakdown assistance.
"For some people packaged accounts represent good value and convenience. But in other cases customers may find that the insurance cover they have paid for is useless," said Sheila Nicoll.
"We are concerned that it may be too easy at the moment for firms to sell customers something they do not understand or need.
"We want to make sure that packaged accounts are only being sold to customers who have actively decided it is the right product for them."
The Financial Ombudsman Service receives around 100 and 150 complaints about packaged accounts each year.
The City watchdog is proposing:
Checks on whether customers would be eligible to claim under the bundled insurance policies
Sending customers eligibility statements to check whether these policies met their needs
Sales advisers alerting customers to insurance cover that may not be suitable for them
The number of packaged current accounts on the market has increased from 33 in 2006 to 69 now, according to financial information company Defaqto.
It said that there were 54 million active current accounts in the UK, with packaged current accounts making up about 17% of the market.
The average monthly fee ranged from £6.50 to £40, but the FSA said that it was difficult for customers to be able to compare the prices of these accounts with the individual elements of the bundle.
Sarah Brooks, of watchdog Consumer Focus, said: "The last thing this market needs is another mis-selling scandal following on from PPI. Consumers need to able to trust banks to sell them products that are right for them. They need good advice and customer service."
The British Bankers' Association, which represents the major banks, said: "Packaged accounts can be a good deal for many customers as the services which you get would cost more bought individually.
"However, as with any product, customers should shop around for the deal which suits their own needs best. All account details are openly available on bank websites or on request.
"Customers should also remember that no-one needs to pay for a current account and there is no need to switch if you are happy with the account you have."