Clinton Cards suffers annual loss due to weak economy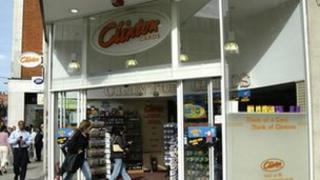 Struggling retailer Clinton Cards has said falling consumer confidence pushed it to a £10.7m loss in the year to 31 July.
The loss compares with a pre-tax profit of £11.97m in the previous year.
The company, which owns 596 Clinton Cards shops and 127 Birthdays shops, said like-for-like sales were down 2.9% and revenue down 8% to £364m.
The company said it had extended its credit facility with its banks through to 2013.
Clinton cards put its Birthdays Ireland business into liquidation in March.