Many parents do not have a will, says HSBC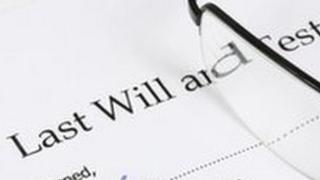 Two-thirds of UK parents asked in a survey had failed to make a will, prompting concerns about financial planning.
But only parents in Canada, out of 17 countries, were more likely to have written one, the HSBC poll on retirement suggested.
The study surveyed 17,000 people around the world, including 1,000 in the UK.
It claimed UK adults with children were less likely to have cash set aside for their retirement than childless adults.
Some 84% of parents across the 17 countries surveyed did not have a will.
The study also claimed that UK and US adults were least likely to want to live with their children in later life.
Some 48% of couples with children in the UK did not have any life insurance.
"The fact that such large numbers of households are not planning ahead is leaving families greatly exposed to unforeseen events," said Christine Foyster of HSBC.