Netflix to launch film streaming service in UK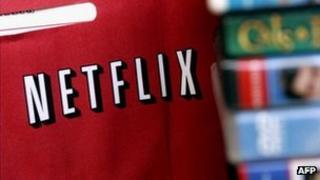 US film and TV rental firm Netflix is to launch a streaming service in the UK and the Irish Republic next year.
It will add to an increasingly competitive market for online film streaming in the UK.
Market leader LoveFilm was recently taken over by Amazon, and YouTube has also announced plans to stream films.
Shares in Netflix have fallen more than 60% since July. The company has been losing customers since it increased prices for its US DVD service.
Subscription service
Netflix said it would provide a subscription service in the UK offering unlimited TV shows and movie streaming over the internet.
The company said further details about the service, including pricing and content will be announced closer to launch in early 2012.
The company is trying to re-build its business from being primarily a US-based DVD rental service to a global film and TV streaming operation.
It recently expanded its subscription streaming service to Canada and is reportedly looking to launch in other European countries.
Competition
However, the new service will face stiff competition.
UK market leader LoveFilm also started as a DVD rental company in 2002 and has now been bought by online retail giant Amazon.
The service has more than 1.4 million members around the UK as well as significant interests in Germany and Scandinavia.
Subscription services also face competition from other online giants.
Google is expanding its film rental offerings via its YouTube channel, while Apple offers film and TV show rentals on its iTunes platform.
Broadcasters and cable TV providers including Sky, Virgin and BT are also increasingly offering on-demand services.