OFT refers UK auditors to Competition Commission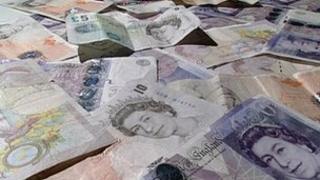 The UK's four biggest accountancy firms are to be investigated by the Competition Commission, after criticisms there is too little choice when it comes to auditing services.
Following its own inquiry, the Office of Fair Trading referred the market for audit services to the commission.
The OFT said it was worried that the market was too highly concentrated and with big barriers to entry.
Four firms - PwC, KPMG, Deloitte, and Ernst & Young - dominate the market.
The OFT estimates that, in 2010, those four firms earned 99% of audit fees paid by FTSE 100 companies, while between 2002 and 2010 only 2.3% of FTSE 100 firms changed their auditor.
Last year, the audit industry was heavily criticised by a House of Lords committee over conflicts of interest and the quality of published accounts in the run-up to the credit crunch.
John Fingleton, OFT chief executive, said in a statement: "Voluntary and industry-led efforts to increase competition and choice in this market have proved unsuccessful.
"Following extensive consultation, we have concluded that a reference to the Competition Commission is appropriate."
The European Commission recently suggested a bar on auditors providing consulting services to audit clients.
Some auditors are facing lawsuits in the US stemming from the financial crisis. The UK's Financial Reporting Council regulator is probing Ernst & Young's auditing of US bank Lehman Brothers, which collapsed in 2008.
KPMG said there is already effective competition and pricing in the UK audit market and the inquiry would be a chance to bring to a head long-running arguments over the market.
Deloitte said the UK market was "highly competitive" and any changes must not be to the detriment of audit quality.
Both PwC and Ernst & Young welcomed an inquiry as an opportunity to demonstrate that there was strong competition in the market.