AIM oil and gas firms to see 'rise in takeovers'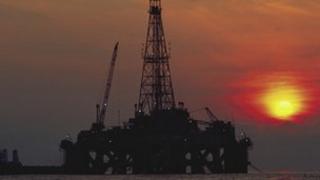 Increases in mergers and acquisitions of AIM oil and gas firms are expected after big falls in their value, claims accountants Ernst & Young.
Its quarterly index shows the value of AIM-listed oil and gas companies fell 26% in the three months to September.
The index has been in decline since the start of 2011, wiping out all gains made in 2010.
The report claims the losses will see less prominent firms look for wealthier suitors.
Jon Clark, oil and gas partner at Ernst & Young, said: "Those companies with weaker balance sheets and particularly those with development projects will be looking towards larger, better capitalised acquirers."
Drop in fundraising
Fundraising by AIM-listed oil and gas companies totalled £168.7m during the third quarter - a fall of 48% on the same quarter last year.
Mr Clark added: "The slowdown in the global economic recovery and the market turbulence created by issues including the US credit downgrade and the eurozone sovereign debt crisis will continue to turn investors off riskier assets.
"This doesn't bode well for the fourth quarter."