Q&A: Plans to simplify energy tariffs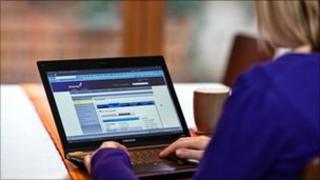 The energy regulator, Ofgem, has proposed some big changes to the way gas and electricity companies sell to customers.
Ofgem has previously suggested the market is run on the basis of "complex tariffs, poor supplier behaviour and a lack of transparency".
Now the government wants to follow these plans with new legislation to make bills simpler for consumers.
Its proposals include an element of compulsion, ensuring customers are put on the cheapest deal in the price plan that they choose.
What is the problem?
The problem is that although most people buy their gas and electricity from just six big suppliers, if they try to shop around they will stumble upon a jungle of different tariffs, from the big six and the many minnows in the business.
The structure of the charges, and the eventual price you will pay, can vary depending on how you pay (by direct debit, pre-payment meter, or credit transfer such as cheque).
The charges will also vary depending on whether or not you are on an internet-only tariff, which part of the country you live in, if the deal involves a fixed price, when the deal was launched, how long it lasts, and so on.
Not surprisingly, this makes it very hard for anyone to make a choice about the thing that concerns them most - cost.
Who invented all this?
Critics accuse the energy firms of employing a deliberate tactic known as confusion marketing.
If everyone could tell instantly which was the cheapest supplier then many more people would switch and suppliers would be under intense pressure to cut their prices.
So to avoid too much competition, it is argued that the firms claim to be cheaper than each other while offering deals that make it very hard to decide if the claim is true or not.
The effect is that many people do not bother even trying to switch.
So, what are Ofgem's plans, exactly?
It has said that its reforms are designed to deliver a "simpler, clearer, and fairer" energy market.
The specifics include:
Four main tariffs per fuel from each supplier, including a standard variable rate tariff and three others of the supplier's choosing that will promote competition
A ban on very complex tariffs and uncompetitive "dead" tariffs that are no longer open to new customers
Personalised information sent to customers pointing out the supplier's best tariff
A trial scheme for those who are vulnerable customers, such as those on the Warm Homes Discount, and who have not switched for three years. Suppliers must tell them about the cheapest deal across the whole market. This is unlikely to be popular among the big energy companies
People whose fixed tariffs come to an end should not be rolled automatically onto another one that could be more expensive
Before a fixed-term deal comes to an end, customers will be given a 42-day switching window, with no charges if they switch at this point
However, Ofgem has ruled out a "no frills" tariff, which was being considered, that would be comparable across all the different suppliers.
How do the government's plans differ?
Effectively, they go a bit further.
Under the Ofgem plans, consumers would be told about the cheapest tariff that is available through information on their bill.
Under government plans, it seems as though consumers will be given the chance to choose from one of four types of tariff. These must include a variable rate deal and one with a fixed rate over a certain period of time. Others may include a green tariff or similar, whatever the supplier thinks is competitive.
Suppliers must offer just one price for each of the four tariffs. Customers will be put on the cheapest price of the tariff of their choice.
Some consumer groups and energy firms warned it could mean some of the cheapest tariffs on offer disappear. Instead of providing cheap, niche products, energy firms will have to offer ones that suit a mass market.
What about all the paperwork, shouldn't that be simpler too?
As part of its plans, Ofgem wants a new cross-market comparison tool that will allow customers to compare tariffs on a like-for-like basis.
This Tariff Comparison Rate, in pounds and pence, will be like displaying the APR (annualised percentage rate) for loans such as mortgages and credit cards.
Personalised estimates of the amount of gas and electricity that customers use have also been proposed.
Customers have also been scratching their heads about the tariffs with a two-tier pricing structure, where the first set of units a customer uses cost a higher price. The price is then lowered after a certain amount of energy is used.
Under the Ofgem plans, there will only be a single unit price plus a standing charge.
One key problem, according to the government, is that confused customers stick with a dead tariff - which may be more expensive.
Where customers on a "dead" legacy deal are paying a higher price than their supplier's cheapest standard tariff, they will be switched to the cheaper rate, under the government's plans.
They are likely to see bills fall as a result of these proposals, but those who switch regularly may see bills rise to cover this cost.
So when does this all start?
Ofgem says it wanted its changes to start being introduced by the summer of 2013.
However, the government's plan will require legislation and so this is likely to take longer. It will be included in the Energy Bill, which will need to be scrutinised and agreed by MPs.
The government wants people to be switched onto the cheapest deal on the tariff of their choice by the summer of 2014.