IMF cuts growth forecast for Asia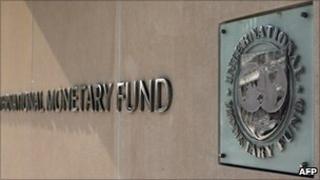 The International Monetary Fund (IMF) has cut its growth forecasts for Asia over worries about eurozone debt and new fears for the US economy.
The IMF said risks for Asia were "decidedly tilted to the downside" because of these concerns over its two major export zones.
It said gross domestic product (GDP) growth across Asia would average 6.3% in 2011, and 6.7% in 2012.
In April, it had predicted close to 7% growth in both years.
The body warned about a risk of capital outflows from the region, and the possibility that oversees investors may reverse the large positions they have built in Asian markets since 2009.
In addition, inflation is still high in a number of Asian countries, the IMF said.
But it believes consumer prices could ease after peaking this year, as food and energy prices "gradually moderate".
The IMF also said that Asian policymakers were faced with "a delicate balancing act".
"They need to guard against risks to growth but also limit the adverse impact of prolonged easy financial conditions on inflation," it noted.