Shell Singapore declares Force Majeure after fire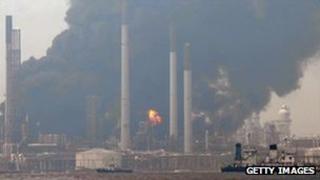 Shell has declared a force majeure on some of its customers after a fire shut down its refinery in Singapore last week.
The fire affected its diesel fuel unit but forced Shell to shut its entire refinery, hurting its supplies.
The declaration of force majeure excuses a company from contractual agreements when an extraordinary event occurs which is beyond its control.
The refinery is Shell's biggest such operation globally.
"We confirm that force majeure has been declared on some of our customers," Lee Tzu Yang, chairman of Shell Singapore, said on the company's website.
"We continue to be in discussions with our customers to address their supply of product needs and to minimise any potential impact on them," he added.
The refinery has a capacity of 500,000 barrels a day.