Claims confusion that can cost customers dearly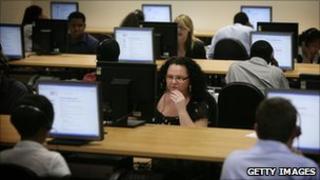 If advice from a travel insurance agent speaking on a claims line contradicts the small print on a policy, who wins?
This is the situation Ian Rose from Berkshire found himself in just before he was about to go on a two-week holiday with his family to the Dominican Republic.
He was told by relatives that his nephew had suddenly died and the funeral would take place while he was on holiday.
Ian phoned his travel insurer Insure and Go for advice, as he told Radio 4's Money Box programme: "I thought the best thing to do was to check with them directly whether the death of a nephew was covered under the policy.
"It was made very clear to me when I asked that question was a nephew covered, the answer was yes."
Claim contradictions
The insurer then said it would send out the relevant forms for Ian to return to make the claim.
Ian cancelled his holiday but when he phoned Insure and Go several days later he was told that in fact his policy did not cover the death of a nephew, despite what he had been told on the telephone: "It came as a big surprise and shock to me given what I had been told in the first conversation."
Ian then requested the audio and transcript of the original conversation under the Data Protection Act. It came on a CD, and when Ian listened back to what had been said, it confirmed that he had been told he was covered.
Insure and Go however said that a statement read at the very end of the telephone conversation by the claims staff meant that Ian should not have assumed that his claim would be covered.
"No claims are guaranteed over the phone but once received your claim will be reviewed in accordance with the terms and conditions of your policy."
In a letter to him, the insurer said: "We apologise if you feel that the agent misled you within the claims registration call but remind you that she did confirm no claim can be guaranteed over the phone."
But Ian wonders what Insure and Go expected him to do, given the advice he was clearly given at the start of the conversation: "This is the claims department number that we called so we expected to speak to someone at the other hand who could speak with some authority."
Although Ian says he would have cancelled the holiday even if he had known he was not covered, he feels he would have pressed the travel company hard to reschedule the trip if he had known he would get nothing.
In total, he lost close to £4,000.
Legal contest?
Insure and Go refused to pay out anything and said if Ian was not happy he could contact the Financial Ombudsman Service.
Espe Fuentes, a solicitor at Which? Legal Service, believes Ian could contest the decision on several grounds.
Firstly, that what the call centre staff had told him may have varied the original terms of the written contract.
Secondly, the insurer has a duty to be fair and reasonable in its dealings with customers and a duty of care in what it tells them.
And she said the Insurer could not totally protect itself simply by offering that disclaimer at the end of each call that no claims are guaranteed: "What would be the point of phoning people up to ask a question and everything I say to you, you must take with a pinch of salt!"
After Money Box contacted the insurer, it said it was willing to offer Ian £3,000 towards the costs of his cancelled holiday.
He is still considering whether to accept the offer.
If he does not accept it, it is the role of the Financial Ombudsman Service to decide who is in the right.
David Cresswell, from the Financial Ombudsman Service, says a key point will be whether an insurer is giving clear guidance: "The insurer has to make clear the difference between a formal definitive decision and just a tentative view."
BBC Radio 4's Money Box is broadcast on Saturdays at 12:00 BST, and repeated on Sundays at 21:00 BST.