Why buying an annuity can be a stressful process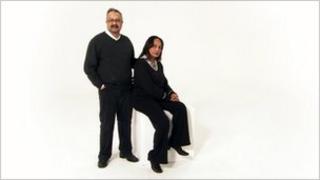 Hundreds of thousands of people retire each year.
And according to the Association of British Insurers (ABI), 426,000 bought annuities in 2010 to secure an income for themselves in retirement.
However the upheavals on the financial markets in the past two months have made the whole business much more fraught.
Share prices have fallen. And there have been more reductions in annuity rates - the amount of annual pension someone can buy with their savings.
All this has undermined the pension pots of prospective retirees and the annual income they will have to live on.
Some readers of the BBC news website told us about their experiences.
John Richardson is a 69-year-old retired accountant from Wiltshire
Although John retired some years ago, he had left four personal pension policies to grow.
By June this year they were worth £154,000.
He found out that they would buy him an annual pension of about £10,500.
But after share values tumbled he estimates that his pot has shrunk by about 10-12%.
"I am not at all pleased," John says.
"You only hear once a year from your [pension] provider, but you are not controlling it yourself. It is all on a wing and a prayer and you hope things go up.
"I am at the mercy of other people as I cannot control them [the funds] myself," adds John.
Why didn't he move his funds into a Self Invested Personal pension (SIPP) if personal control of his investments was so important to him?
"There are astronomic set-up charges, £3-4,000 upfront, and then it costs you every time you want to switch investments - it doesn't work if you have less than half a million pounds invested," John replies.
Tony Samuel in Scotland is 63 and plans to retire from the motor trade later this year
Tony has saved money in five pension policies and in August set about obtaining quotes for an annuity from insurance companies and an annuity broker.
While he was doing this not only did the value of his funds drop, but the annuity rates he was being quoted were cut twice.
His five funds, worth £180,000 at first, dropped by £10,000 before recovering by £8,000.
After being unnerved by all this volatility he decided to take the plunge and use his money to buy an annual pension.
"I decided, with everyone's gloom and doom, today I'm going to do it," he says.
"I thought the pension I would get, meagre as it was, would be better off in my pocket."
How does he feel now?
"It's very distressing - recently I had been putting as much away as I could," says Tony.
"My pot has only increased by the amount of my contributions, as the fall in the stock market has eliminated the investment returns over the past six years."
John Brandwood from Leeds is 56 and was recently made redundant from his job as an electrician
John had worked for 35 years as a sub-contractor for the same firm of kitchen installers until, out of the blue, the company was shut down in June.
Along with 1,200 office staff, about 1,500 sub-contractors lost their jobs when the Homeform group collapsed.
Facing an 80% fall in his income he decided to investigate cashing in his two pension policies to secure an annual pension.
He discovered that funds that had been worth £130,000 in early 2010 had declined to £110,000 in early July, despite, in recent years, paying in more than £500 a month.
"I asked for a projection and found it a bit disappointing," says John.
"Once I had been hoping for a pension of between £21,000 and £26,000, those were the projected figures from the mid to late 1990s, assuming growth of 6-7% a year.
"The reality was completely the opposite, just over £6,200 a year for a single life annuity - it was quite a shock," he adds.
A 65-year-old man from the south coast of England
After a long and varied career for a number of employers, both in the UK and abroad, he had been pondering cashing in his pension pot of just more than £200,000, hoping to receive a bit over £10,000 a year.
In August, successive drops in the FTSE pushed down the value of his funds to less than £190,000.
Combined with a cut in the annuity rates he was being quoted, he was suddenly looking at a 15% drop in his prospective pension.
He says these recent events have been a nasty surprise and he has called a halt to the process.
"My money is in managed funds, which track the FTSE and are not worth an awful lot more than in 2001," says the man, who does not want to be named.
"I found it extremely stressful - it probably shortens your life but that doesn't improve your annuity rate - it's really uncertain.
"The whole pension set-up is very disappointing - I wouldn't recommend anyone to go into personal pensions," he adds.