Student Loans Company overcharging repayments rise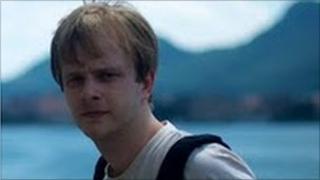 The Student Loans Company (SLC) is having to reimburse an increasing amount of cash to graduates who have been overcharged, the BBC has found.
SLC has repaid more than £107m after taking payments from graduates who have already cleared their student debts.
Last year £22m was overpaid, up from £19m in 2008/09 and from nearly £16m in 2007/08, Radio 4's You & Yours found.
One graduate overpaid by £96,000 but SLC said this was a rare case and the average overpayment was £557.
It said the average amounts owed could be calculated only at the end of a financial year, when HMRC could tell it what it had been paid.
It is only in June that payments for the previous financial year could be recalculated, it said.
It said those nearing the end of their repayments were likely to overpay because of the time lag in getting that information.
'Stressful' situation
But graduates trying to reclaim their money said they faced a labyrinthine of a system to get refunds.
One graduate, Nicholas Lativy, who overpaid by £4,000 had to make five phone calls and fax three separate lots of documents before his repayment was approved.
"The amount that has been overpaid demonstrates that the system is broken," the 26-year-old software engineer said.
When he first approached SLC he said he was told he would receive a refund automatically in four weeks time.
Four weeks later he was told that this was not the case and was asked to fax over his pay-slips.
In yet another phone call he was told to send his P60.
And then he was finally told that, because it was such a large amount, he would need a breakdown from his employer of what he had paid every month towards the loan.
"I had to take hours at a time out of work... every time you phoned up you'd get a different person on the line and it took a long time to explain the situation to them again and again."
"It was very frustrating and quite stressful."
The Student Loans Company told You and Yours: "Mr Lativy contacted us in March but we did not have all the relevant information until June when the refund was processed."
SLC has changed the system so former students nearing the end of their repayments could switch to paying by direct debit, giving them more control over when the payments stopped.
But of the 106,000 people offered this option since it was introduced, only 32,000 have taken it up.
Mr Lativy said he was never told about it: "They shouldn't design a system in such a way that you have to be extremely attentive."
System in 'disarray'
The number of complaints received by SLC has also risen, with 5,810 people complaining in 2010/11, almost double the 2,566 received the year before, and almost four times as many as in 2005/06.
Complaints about over-payments made up about 3% of the total.
Details of the former student who paid £96,000 too much remain confidential, but SLC said in rare cases a large overpayment could happen following the award of a big bonus on top of a normal monthly salary.
Another graduate told You and Yours that after hearing stories of others overpaying their loans she contacted SLC to check the status of her repayments.
"Initially they told me that I had paid it off 'ages' ago and that they owed me a refund of about £1,850. They advised me to send a copy of my P60 and pay-slips since April, which I did."
She received a letter confirming that her loan had been paid of in full but when she called again she was told that this was incorrect and in fact she owed them £300.
"The whole system is in disarray," she said.
SLC told You and Yours there was a discrepancy with the figures it received and an investigation found she was not due a refund.
You & Yours is broadcast weekdays on Radio 4 at 12:04.