Debt management firms closed down by OFT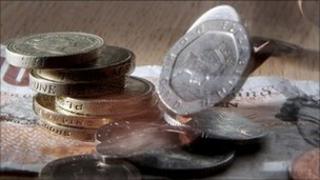 The Office of Fair Trading has cancelled the licences of 62 debt management firms in the past year, after a crackdown on rogue operators.
Some fee-charging firms have been criticised for misleading customers about their charges and for giving incompetent advice.
Others have been told to stop cold calling customers, or stop pretending to be charities.
The action comes after the OFT issued warnings to 129 firms last September.
Debt management firms have to be licensed under the Consumer Credit Act in order to offer their services to people who have serious debt problems.
The OFT took action against 50 firms in January and that number has now risen to 62.
The firms have had their licences taken away, been refused licences, or have surrendered them to the OFT.
"The OFT continues to take enforcement action against debt management companies where we find evidence of wrongdoing," said a spokesman.
"Lesser enforcement action has been taken by the OFT in respect of a further four licence holders".