Chambers of Commerce urges government to boost growth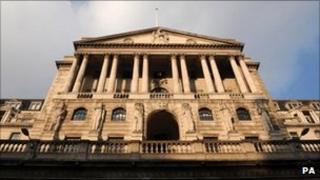 The British Chambers of Commerce (BCC) has called on the government to do more to stimulate growth, while continuing with its austerity programme.
It wants a 1p cut in the National Insurance paid by employers and for the 50p rate of income tax to be scrapped.
The BCC said, if the economy had not improved by 2012, spending on health and overseas aid might have to be cut.
Its "Plan A plus" also called for a further round of quantitative easing from the Bank of England.
The BCC's letter to the government came as the Treasury confirmed that the EU Commission had approved its plan to offer bigger tax breaks as part of the Enterprise Investment Scheme.
Income tax relief for investors in the scheme - designed to encourage investment in small companies - would be raised from 20% to 30%.
Growth forecast cut
Prime Minister David Cameron earlier told US broadcaster ABC News that the government would not change tack in its efforts to reduce the budget deficit, despite the lack of UK economic growth.
The International Monetary Fund has cut its UK growth forecast and cumulative public sector net borrowing is put at £52bn ($80.3bn) - only 7% less than a year ago.
Public sector net borrowing was a higher-than-expected £15.9bn ($24.5bn) in August and inflation has now risen to 4.5%.
But Mr Cameron said there would be no changes to the government's austerity measures.
He said that, although other countries in the eurozone were struggling to deal with their deficits, the UK was not - because it had shown the world it had a plan.
Labour leader Ed Miliband said the government needed to change course and look at measures such as reducing VAT to stimulate growth.