Walt Disney to build Avatar attractions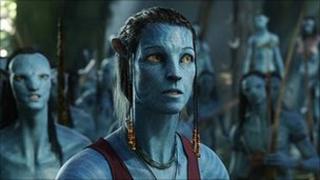 Entertainment group Walt Disney has announced it has won the rights to build attractions based on the film Avatar at its theme parks.
Construction at Disney's Orlando, Florida park will begin in 2013 with reports suggesting the project will cost about $400m (£254m).
Disney suggested it may build Avatar attractions at other parks worldwide.
Avatar, which took more than $2.7bn at the box office, is the highest-grossing film of all time.
Director James Cameron is currently working on two sequels, to be filmed back-to-back.
He said the agreement with Disney provided an opportunity to "go beyond current boundaries of technical innovation and experimental storytelling, and give park-goers the chance to see, hear and touch the world of Avatar".
Disney said it expects the Orlando attraction to take about five years to complete.