UBS loss 'came from lots of small trades over months'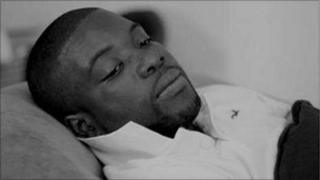 I have learned that Kweku Adoboli carried out vast numbers of small transactions over many months, as he accumulated investments that would ultimately lead to $2bn or £1.3bn in losses for UBS.
According to a banker with a close knowledge of Mr Adoboli's alleged activities, one reason why UBS failed to identify the unauthorised deals till Wednesday was that Mr Adoboli had a close knowledge of UBS's back office or administration procedures: he previously worked in the back office before becoming a trader.
"His knowledge of the back office apparently helped him to disguise what he was doing," the banker said.
He added: "naturally there are concerns about why it took UBS so long to identify what now looks like a long history of rogue trades. But when a trader sets out to systematically mislead his employer, as seems to have happened in this case, the best monitoring systems in the world won't pick up what happened."
This revelation, that it may have been almost impossible for UBS to spot Mr Adoboli's unauthorised dealings at an early stage, is expected to reinforce political pressure in Switzerland for UBS to hive off its investment bank (see my earlier post for more on this).
UBS also apparently believes that Mr Adoboli's activities do not demonstrate that there is something intrinsically dangerous in the activities of the Delta One trading team of which he was a member.
Delta One traders use sophisticated financial techniques, including derivatives, to construct investments - such as Exchange Traded Funds (ETFs) - that track financial indices or products.
The Bank of England and Financial Services Authority have warned that there are dangers in the design of Exchange Trade Funds and the way they are traded.
"It doesn't seem to me that in this case you can lay the blame for the losses on the nature of ETFs," the banker said.
I have also learned that the losses generated by Mr Adoboli were not particularly associated with the decision earlier this month of the Swiss National Bank to force down the value of the Swiss Franc - despite widespread speculation that the devaluation of the Swiss Franc was somehow a trigger for the £1.3bn losses.
UBS is expected to make a detailed statement about Mr Adoboli's transactions after the market closes later this afternoon.