Netflix subscribers leaving after price rise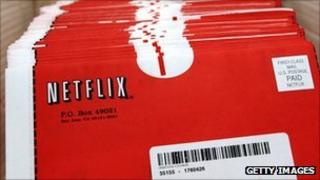 Shares in US internet film streaming and DVD mail rental company Netflix have slumped by 19% after it confirmed that it was losing customers following a recent price rise.
Netflix said it would have 24 million US subscribers by the end of September, down from 25 million in July.
It follows after Netflix announced in July that it would be increasing the cost of its DVD service.
The move has raised the monthly bill of some of its users by 60% or $6 (£3.90).
Netflix chose to increase prices on the DVD side of its business as more and more of its customers had instead switched to streaming its available movies via the internet instead.
However, the rise has had an angry response.
Analyst Barton Crockett of Lazard Capital said the decision was a "rare, large and surprising misstep" by the company and its chief executive Reed Hastings.