UK taking legal action against European Central Bank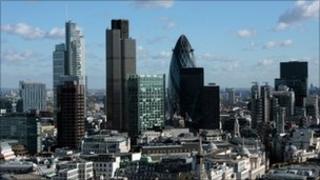 The UK government is taking legal action against the European Central Bank (ECB) over a planned change to European banking rules that could harm the City of London.
The ECB's plans would require clearing houses that handle more than 5% of the market in a euro-denominated financial product to be based in the eurozone.
The Treasury says the move would contravene European law.
It has started proceedings at the European Court of Justice.
A Treasury spokesperson said: "This decision contravenes European law and fundamental single market principles by preventing the clearing of some financial products outside the euro area.
"The government wants to see this resolved swiftly and without involving the courts, but if necessary will not shy away from continuing legal action to make sure there is a level playing field across the EU for British businesses."