Tesco sausage advert banned for misleading consumers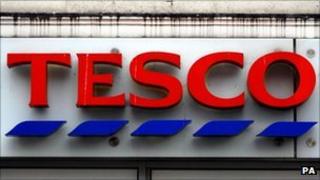 An advert for Tesco sausages has been banned by the Advertising Standards Authority (ASA) for misleading consumers.
The advert for the supermarket's own-brand Butcher's Choice Sausages showed pigs roaming in a field and walking freely in a barn.
The ASA said pigs used for the sausages were bred both indoors and outdoors, with movement restricted.
Tesco said the farmer featured in the advert was a genuine supplier.
A Tesco spokesperson added: "We're a bit baffled by this ruling.
"The farmer featured is a Tesco supplier and produces some of the pork featured in our ad.
"We genuinely don't see how the ASA can say an ad showing a genuine Tesco farmer can be misleading."
Nina Best, advertising lawyer at legal firm Browne Jacobson, said that even though Tesco had only shown the pigs roaming outside for a few seconds, it was enough for the ASA to "wield the axe".
She added: "Supermarkets are falling over themselves to be seen as ethical businesses but the last thing you want is to be accused of misleading the public.
"Companies must not forget to ensure that their visual claims are capable of substantiation as well as their written ones."