Antitrust regulators raid Google offices in South Korea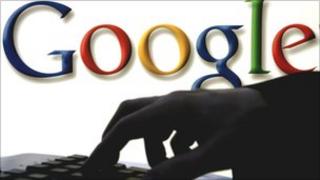 The US search giant Google says it will cooperate with the Korean Fair Trade Commission (KFTC), after reports that the company's Seoul offices were raided by authorities.
The Financial Times and Reuters news agency reported that regulators went into the offices on Tuesday.
However, Google representatives would not comment directly on the reports.
Google, the world's top search engine, is facing antitrust investigations in South Korea, Europe and the US.
Google released a statement on Tuesday that said: "We will work with the KFTC to address any questions they may have about our business."
The investigation into Google in South Korea began in April, after the domestic internet companies NHN, which runs the country's top search engine Naver, and Daum Communication, filed a complaint with the KFTC.
The companies allege that Google is not allowing fair competition in the mobile search market.
They say Google's Android smartphones come with Google's search service installed as the default, making it difficult to switch to another search option.
However the company rebuffed this claim in its latest statement: "We do not require carriers or manufacturers to include Google Search or Google applications on Android-powered devices."
Google's Seoul offices were raided by police in May on allegations the company had illegally collected data from users.