Will jobless have to pay full council tax?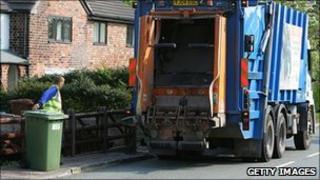 Jobless people without children could be among those forced to pay full council tax under government plans, experts warn.
Around four million people currently get their council tax paid in full on grounds of low income and savings.
Benefit experts say saving 10% off the costs of the £5bn scheme could see some lose their entitlement completely.
But Housing Minister Grant Shapps told the BBC that saving 10% was "relatively straightforward."
Benefit changes
Speaking to Money Box on Radio 4, the Minister said: "Our criticism of the current system is that it doesn't matter one jot to the local authority whether a resident is working or not.
"We want to take people out of being trapped out of work and get them into work and off benefit…That's how I see the 10% being saved."
But Phil Agulnik, director of the online benefits calculator entitledto.com, said it was not that simple, especially as benefits for pensioners have to be protected.
"The government has handed over the problem of making this £500m annual saving to local authorities, saying 'You are free to make it where you like as long as you don't touch pensioners.' So among working age people the cut is about 20% nationally."
Different options:
And he said there were several ways to do that, including excluding owner occupiers from council tax benefit "or they could take it from non-working people who don't have children or aren't disabled."
Grant Shapps said cost saving was important.
"This change is driven by the need to remove £500 million off the enormous £5bn bill," he said.
"Yes, it's a 10% reduction in total expenditure but by giving control and empowering local authorities to be responsible for how their residents are trapped out of work we think it's a relatively straightforward saving."
Phil Agulnik said another way to save money was to look at the discounts given to some households regardless of income "of which the biggest is the 25% discount for single people."
Nearly eight million households are entitled to that discount at a cost of more than £2bn a year.
Grant Shapps said the Government would be consulting on that issue separately but "I don't want to pre-empt work that's yet to be done."
Later, the government Department for Communities and Local Government told the BBC: "We have no plans to change the single person's discount."
BBC Radio 4's Money Box is broadcast on Saturdays at 1200 BST, and repeated on Sundays at 2100 BST.