Steve Jobs resignation: What does it mean for Apple?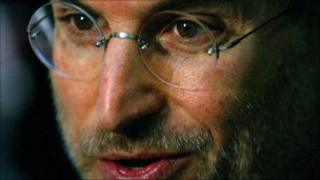 Everyone in Silicon Valley knew the day would come when Steve Jobs would have to resign as Apple's chief executive, but the news still came with shock and sadness for many here.
His health has been poor for years and despite beating cancer and recovering from a liver transplant Steve Jobs announced this year he would be taking another period of medical leave.
"He was the leading innovator, his life was his work - I guess it was inevitable, but we all hoped it would happen some time in the future, not now," said Leander Kahley, who wrote the book Inside Steve's Brain and edits the colcosmac.com technology magazine.
"He's irreplaceable - there's nobody with his vision, but he has put a lot of processes in place to ensure new executives take the company forward. He even started an Apple University with a top Harvard business professor," he added.
Harry McCracken of the Technologizer website hoped the fact people knew this would happen might mean the company would not be too badly hit by the news.
"My hope is that he believes this is the right time for Apple to move ahead without him," he said.
"But it is a huge moment in the future of technology and especially personal computing - he has been the dominant figure in personal technology for the last 30 years."
Steve Jobs was known for his showmanship, with big launches of top secret products - a marketing strategy that brought excitement to Silicon Valley and built up huge hype around Apple products.
He last appeared in June launching the iCloud, his last appearance as chief executive.
The man who has replaced him was handpicked and has been acting chief executive throughout Steve Jobs' periods of medical leave.
The feeling from a number of Silicon Valley commentators is that the company is in good shape and has some big products on the horizon such as the iPhone 5 and the iPad 3.
It is what happens two years down the line: predicting the next big thing and going for it, which is where Steve Jobs will be missed.
He is taking on the role of chairman, so will still be involved, but the fear is that his health may be deteriorating if he is giving up the work he lives for and loves.