S&P confident on France's AAA rating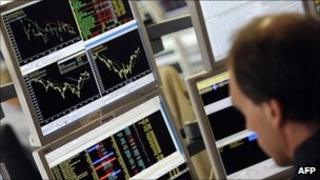 Rating agency Standard & Poor's has said it is confident it will maintain France's AAA credit rating, a week after rumours hit the market that the country could face a downgrade.
"The rating for France is a stable AAA and that has been the case since 1975," Carol Sirou, S&P's head of France, told RTL radio.
"We are confident on that rating."
Earlier this month, S&P cut the credit rating of the US from AAA to AA+ for the first time in its history.
Also on Thursday, French Budget Minister Valerie Pecresse said that France would look at plans to tax the rich more heavily.
Ms Pecresse told BFM radio the government was working on a "contribution" from taxpayers earning more than 1m euros (£870,000) per year, but said it was not yet clear if the tax would apply directly to individuals or to the companies paying their salaries.
The plans are part of a package of measures aiming to cut France's public deficit, which the government is set to unveil on 24 August.