Cineworld profits lower after fewer 3D movies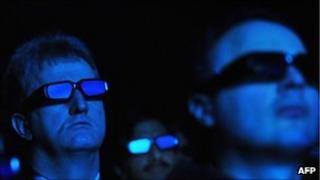 Cineworld's profits have fallen 42% following the release of fewer blockbuster and 3D films in the first half of the year.
Pre-tax profits at the cinema group totalled £6.9m in the six months to 30 June, compared with £11.8m a year earlier.
Cineworld's profits were also hit by higher finance charges.
3D movies are profitable for cinemas as they can charge higher ticket prices and also sell the required glasses.
Cineworld's revenues rose just 1% from a year earlier to £163.6m.
Its chief executive, Stephen Weiner, described the results as "solid".
Cineworld said the second half of the year was already proving to be much stronger, highlighting the popularity of the final film of the Harry Potter series, The Deathly Hallows Part Two, which was released in 3D last month.
Cineworld has 78 sites and more than 800 screens across the UK and Irish Republic, giving it a market share of 26.4%.