EDF energy customers overcharged owing to system error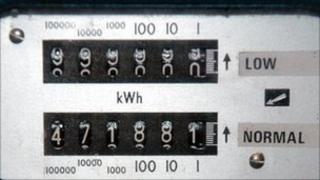 Some 100,000 EDF Energy customers have been overcharged owing to a seven-year fault on the company's automated telephone meter reading system.
The system charged customers for energy used before price rises at the new, higher rate, the company confirmed.
This led to £200,000 of overcharging, including one customer who was told to pay more than £500 more than they should.
EDF said that customers affected would be reimbursed, including interest.
Apology
The problems occurred at times when EDF changed its prices between October 2003 and May 2010.
Customers who received an estimated bill and then rang the automated system with the correct reading had all their additional units for the billing period charged at the new tariff rate.
This led to some customers being undercharged, although they will not be pursued for payment.
However, 100,000 people were overcharged, the company confirmed, although EDF said that the vast majority only involved amounts of less than £5.
It will automatically credit the accounts with any existing customers who were overcharged, with interest, by 30 September. For those who are no longer customers with EDF, the company will write to them, at the address it still holds, with details on how to claim.
"We would like to apologise to those customers impacted by this issue and reassure them that as soon as it was identified, corrective action was taken," a spokesman said.
'No excuse'
The company said that customers who spoke to an adviser to give a correct meter reading would not have been affected, and the error on the automated system had now been fixed.
Adam Scorer, of watchdog Consumer Focus, said there was no excuse for companies to get bills wrong.
"Customers clearly have a right to expect that if they take the time and effort to give a meter reading that their supplier will reflect this in their bill," he said.
"It is welcome that EDF Energy are doing the right thing and will be compensating their customers for the overcharging problems that their automated meter reading caused.
"We know that some customers are concerned about whether firms are charging them incorrectly around energy price changes."
A spokesman for regulator Ofgem, which investigated the incident, said that it did not have powers to fine the company because it did not break a specific condition of its licence.
Instead, it used consumer protection regulations to ensure that customers would be reimbursed for the errors if they had been overcharged.
He said the regulator was seeking an assurance from the other energy suppliers that this mistake had not been repeated elsewhere, although there was no grounds to suspect that it had.
Each energy company has a different automated telephone meter reading system.