Google to buy Motorola Mobility for $12.5bn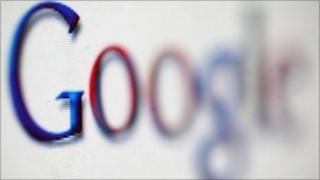 Internet giant Google has announced a deal to buy Motorola Mobility for $12.5bn (£7.7bn).
A joint statement said the boards of both companies had unanimously approved the deal, which should be completed by the end of this year, or early in 2012.
Earlier this year, Motorola split into two separate companies.
Mobility develops and manufactures mobile phones, while Motorola Solutions covers wider technologies for corporate customers and governments.
Shares in Motorola Mobility jumped 56% by the close of trading in New York on Monday, to $38.13, still below the offer price of $40 per share. Shares in Google fell 1.8%.
Meanwhile, Nokia shares listed in New York had jumped 17% by the end of trading on news of the deal, with renewed speculation that the Finnish mobile phone company could become a bid target itself, with Microsoft a likely suitor.
'New opportunities'
The deal would allow Google to "supercharge" its Android operating system, the joint statement said.
Google said it would continue to run Mobility as a separate business.
"Motorola Mobility's total commitment to Android has created a natural fit for our two companies," said Larry Page, Google's chief executive.
Sanjay Jha, his counterpart at Mobility, said: "This transaction offers significant value for [our] stockholders and provides compelling new opportunities for our employees, customers and partners around the world."
The deal is subject to shareholder and regulatory approval.
Motorola was once one of the world's most successful mobile phone manufacturers, but has fallen behind the likes of Apple, Samsung and HTC in recent years.
Many of its handsets already use Google's Android operating system.