Furniture chain Lombok goes into administration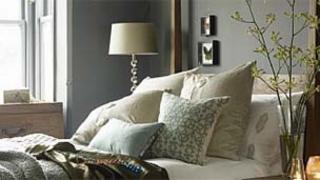 Furniture chain Lombok has gone into administration and closed nine stores.
The three remaining outlets and one department store concession are remaining open, in addition to the company's website business.
These have been bought out of administration by Lombok's owner, Angora, in a "pre-pack" deal.
Under a pre-pack administration agreement, a buyer for a firm or its assets is lined up in advance of the administrators being called in.
No details have yet been released on how many jobs will be lost at Lombok.
The stores being closed are in Guildford, Hampstead, Brighton, Leamington Spa, Kingston, Wimbledon, Bluewater, Chiswick and London's Kings Road.
Those that will remain open are Lombok's shops in Tottenham Court Road in London, Batley in West Yorkshire and a clearance outlet in Fulham.
Lombok's concession that will continue trading is in the London Oxford Street branch of House of Fraser.
A Lombok spokeswoman said a consultation on job losses was now underway.
The retailer is the latest victim of the downturn in consumer spending.