Skeleton found in Louisiana bank chimney identified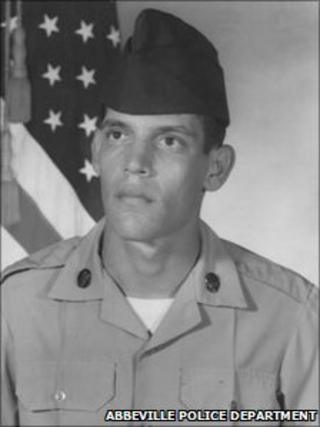 Skeletal remains found in the chimney of a bank in the US state of Louisiana have been identified as those of a man who has been missing for 27 years.
The bones, which forensics said belonged to Joseph W Schexnider, were discovered by workers in May after the Bank of Abbeville began renovations.
Schexnider, who vanished at the age of 22 in 1984, was wanted by police for the possession of a stolen vehicle.
Police speculated the Louisiana native starved to death in the chimney.
Investigators are baffled by the bizarre discovery, but said there was no sign of foul play.
One theory is that Schexnider, whose bones were found with gloves and cigarette lighter, may have been trying to rob the bank, and became stuck in the chimney.
The bank closed off the chimney in the mid to late 1980s.
Tests carried out at a forensics lab at Louisiana State University established the remains were those of Schexnider.