Photobox announces merger with Moonpig.com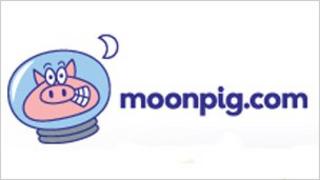 Digital photo service Photobox has announced that it is merging with the personalised greetings card company Moonpig.com.
Photobox will pay £120m for Moonpig, some of which will be paid for with shares in the new company and some of which will come from bank loans and new funding from private equity investors.
Senior management from both companies will remain in the enlarged group.
Moonpig sells more than 12 million personalised greetings cards a year.
It has recently expanded its offering to include mugs, t-shirts and bottles.
"It's great to see two high-growth, profitable and ambitious European online brands come together to leverage each other's strengths and create a global market leader," said Stan Laurent, who will be chief executive of the enlarged group.
Moonpig's founder and chairman Nick Jenkins said the merger would allow it to, "take our core greeting card product to countries which would be difficult to access as a standalone business".