All Nippon and Air Asia in Japanese joint venture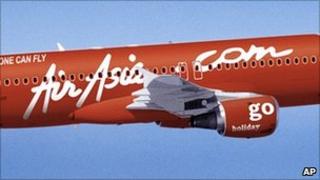 Japan's All Nippon Airways and budget carrier Air Asia have agreed a joint venture to serve the Japanese market.
Air Asia Japan will be the first budget carrier to be based at Tokyo's Narita International Airport, the partners said, and is expected begin service in August 2012.
All Nippon will own 67% of voting shares in the venture, with Air Asia holding the remaining 33%.
The airline will fly to both domestic and international destinations.
"We are proud to extend Air Asia's successful low-cost business model to Japan," said Tony Fernandes, the airline's chief executive.