IMF urges China to 'rebalance' its economy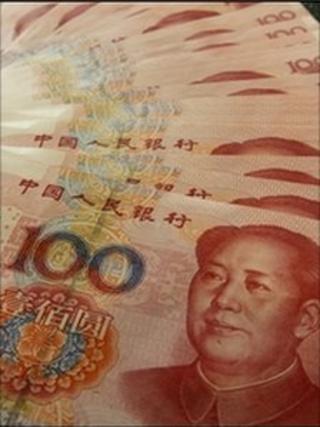 The International Monetary Fund (IMF) said China needs to implement economic reforms and rebalance its economy.
The 'Spillover Report' on China's economy said inflation, property bubbles and the currency were risks to sustainable growth.
It said the yuan was 'substantially' undervalued by between 3%-23%, depending on how it is measured.
The Fund said changes were needed to improve Chinese living standards and minimize impact on trading partners.
The IMF warned that a stronger yuan is "a key ingredient to accelerate the transformation of China's economic growth model".
Rising inflation is a major concern in China. The consumer price index rose to a three-year high of 6.4% in June.
Economists say a stronger yuan could help cool prices by lowering the price of oil, food and other imports.
And China's trading partners, led by the US, have been campaigning for Beijing to allow the yuan to appreciate more quickly.
They say an undervalued yuan gives Chinese exporters an unfair advantage.
Not enough
However, The IMF said that while faster appreciation of the yuan is necessary to rebalance demand, it is not the only factor and that other reforms are needed.
The report said China must take steps to reduce household and corporate savings, as well as controlling inflation and property prices.
It also pointed out that China plays a unique role in the global economy and that "any economic disruptions there would have material adverse consequences for the rest of the world".
The IMF said given uncertain demand prospects in advanced economies, China could be "risking a hard landing that reverberates beyond China."
The Chinese authorities welcomed the analysis, the report said.
However, China's representative to the IMF He Jianxiong said in a statement attached to the report that he disagreed with a number of the findings.