Cisco to cut workforce by 9% and sell Mexican unit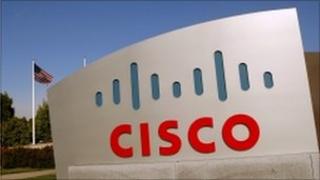 Cisco, the world's largest maker of computer networking equipment, will cut its workforce by as much as 9%, trimming 6,500 jobs.
The move is part of plans announced in May that aim to cut as much as $1bn (£622m) from Cisco's annual costs.
It also said it will sell a Mexican subsidiary to Foxconn Technology Group.
Cisco is facing increased competition, and said it needs to overhaul the way it operates and focus on core businesses.
Restructuring
Chief executive officer John Chambers said earlier this year that Cisco would look to exit non-performing or less profitable businesses, and refocus on its core networking operations.
Analysts have complained that the company expanded into too many areas at the expense of its main markets.
In May, Mr Chambers announced his intention to shut Cisco's Flip video camera unit resulting in 550 job losses.
The process of repositioning the business is set to continue in the coming months.
As part of the planned job cuts, 15% of employees who are at vice-president level and above will be trimmed. Cisco said that 2,100 employees of the planned 6,500 have elected for a voluntary early-retirement programme.
The company said it will pay all the affected employees severance pay and give them help to find other employment.
Cisco does not expect any job losses to come from its plans to sell its television set-top box manufacturing facility in Juarez, Mexico.
Instead, 5,000 employees will be transferred to contract manufacturer Foxconn in the first three months of the 2012 fiscal year.