Starbucks reorganises business to drive global sales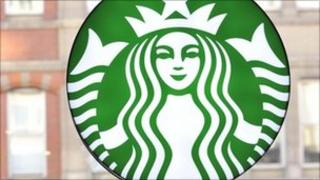 Starbucks has unveiled a reorganisation of its global operations, as it moves ahead with plans to raise half of its revenues from outside the US.
The US coffee giant, which currently gets 20% of its revenues from overseas, has two business units at present - US and international.
These will now be replaced with three divisions - the Americas, China and Asia Pacific, and Europe and the rest of the world.
It is also to enter India and Vietnam.
Starbucks said its new operational structure would be in place by the end of September.
It is also planning to increase its rate of new store openings in China and Brazil.
The company currently has about 11,000 outlets in the US and Canada, and 6,000 in the rest of the world.
Starbucks chief executive Howard Schultz said: "When we look at the global opportunities we have, I think it was time we restructure it and put our top talent on it."
Mr Schultz has successfully turned around the company's fortunes since he returned to the top job in January 2008.
He closed under-performing stores in the US, and extended the company into selling pre-packed coffee in supermarkets.
In January, the company also dropped its name and the word "coffee" from its logo, and said it would be extending the range of drinks it sold and selling more food products.